TUESDAY / Martes 29 de Mayo 2007
Congreso Internacional que centra su temática en el
Aislamiento y acondicionamiento Térmico y Acústico y
en el incremento de la eficiencia.
International conference about Thermal and acoustical insulation/conditioning and efficiency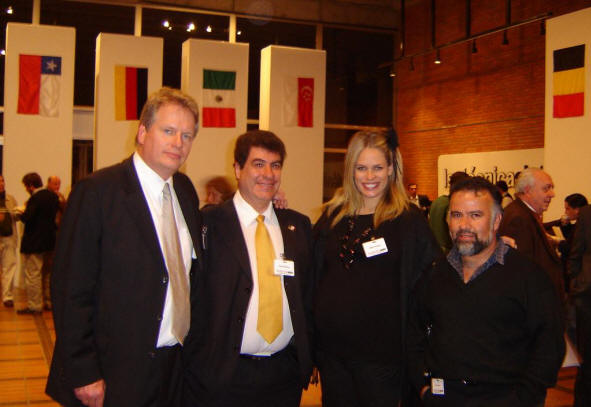 Nuestro director Jörg P. A. Thomsen
David Zamayoa (P&P, México)
Katja A. Thomsen
Darío García (Polioles, México)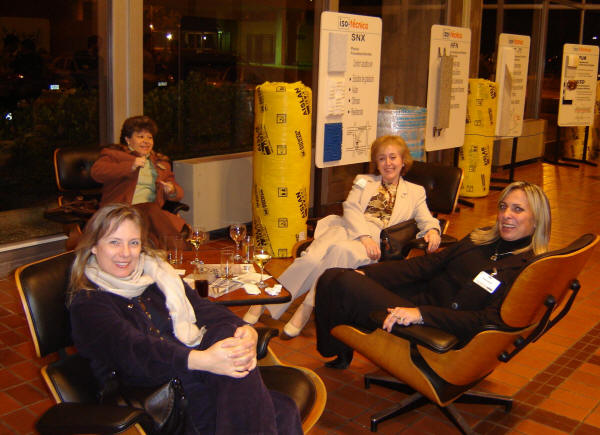 Estrado
Chong Hak Tay (Singapor)
Daniel Longueira (Chile)
Jörg Lange (Deutschland)
Jenny Tardan (México)
Jörg P. A. Thomsen (Uruguay)
Robert Grace (USA)
Erik Gaudeus (Belgium)
durante el acto de apertura

WEDNESDAY / Miércoles 30 de Mayo 2007
Regency Suites Hotel - Carrasco - Montevideo
9:00 - 12:00
Encuentro para empresarios y técnicos del mundo de las espumas y paneles sándwich.
Realizado por industriales para industriales.
Meeting among CEO´s and technicians of the sandwich panel world.
Organized by foam & panel manufacturers for Panel and foam manufacturers.

Foams and fire - update
Espumas y fuego: una puesta al día
Chong Hak Tay
Paneles y espumas: La situación
en México hoy
Foam and Sandwiches: Mexico´s today reality.
Jenny Tardan Waltz
Advances in Continuous Fiberglass Reinforced Thermoplastic (CFRT) Panels
Avances en el campo de lo los paneles termoplásticos con fibras de vidrio continuas (CFRT)
Jorge Sandoval
Sandwich panels - advantages and special design situations
PPS - ventajas y situaciones de diseño especiales
Jörg Lange